When
Chevi Peters
felt his weakest, he wanted to "end it all" -- until Special Olympics powerlifting helped him find his strength.
By Tom Friend
July 27, 2015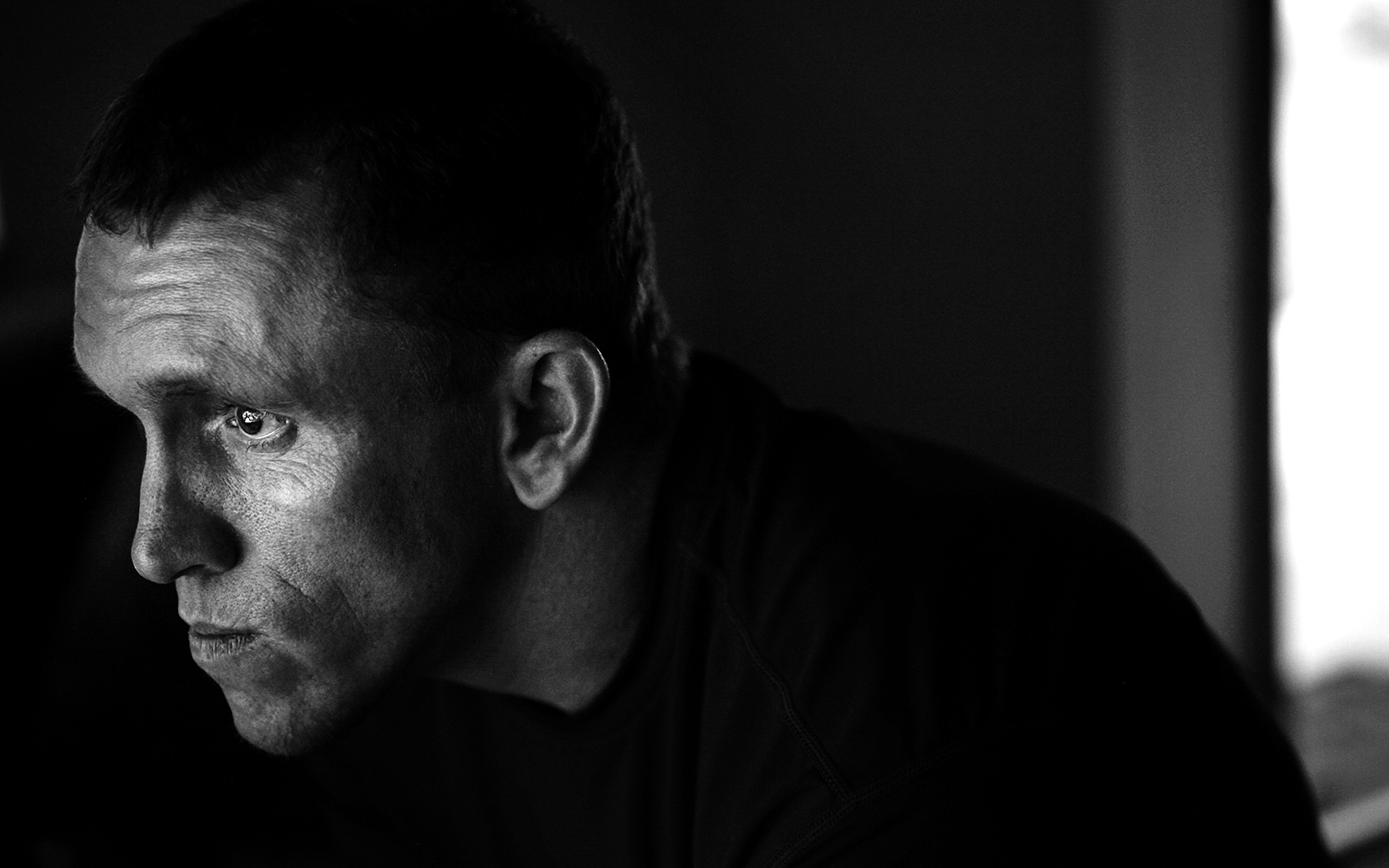 Chevi Peters
There once was this 90-pound weakling with scars on top of his scars. Liver transplant, kidney transplant, strokes, brain surgery -- you name it, he'd been in the O.R. for it. He always told people he was a jock underneath it all, but at 5-foot-2 with no discernible muscle, nobody ever took him seriously. In his dreams, he was a firefighter, a ladies' man, a halfback, an Adonis. But those dreams couldn't possibly come true, not when he was stiff-legged, the butt of jokes. Odds were that he'd never see the world, that he'd end up right where he started: as a wisp of a man in a mile-long southeast Kansas town.
Chevi Peters tried all his life not to succumb to the hopelessness. Along with bagging ice at the local convenience store, that was his job -- to laugh everything off, to hang in, hang in, hang in. In other words, he had to flip the switch. Even if he felt weak because of his 38 operations or inadequate because of his crooked teeth or melancholy because of his parents' divorce, he decided he could never show it. Flipping the switch meant smiling when he felt lonely or people-pleasing when he felt ostracized. He pulled this off for 20-something years -- a minor miracle -- until, one August night in 2008, he climbed into his car and decided to drive it into oncoming traffic.
THERE ONCE WAS
this 300-pound mental health worker who refused to leave his apartment. What a waste of talent. Years before, John Lair had attended his first Special Olympics track meet and found his calling. He was a gentle giant, a former high school nose tackle the children with disabilities instantly flocked to. He was this bear of a man with a surprisingly soothing voice. He would listen to their stories, would be quick with a hug. He knew right away he was perfect for the job of coach.
He shared his hopes and dreams with his best and oldest friend, Chad Oehme, whom he had spoken with every day since kindergarten. Lair told Oehme he wanted to help Special Olympics athletes feel part of the community, and Oehme told Lair he wanted to be a big-city policeman. They were inseparable. They were in their 20s. Their whole lives were ahead of them -- until, in September 2000, Oehme collapsed and died of a heart attack.
Doctors couldn't tell Lair why his friend was dead. Autopsies were inconclusive. Lair went into a tailspin, took a leave of absence from his job at an adult care home. He pulled the shades on his apartment windows and rarely ventured outside. He diagnosed himself with depression. "Loneliest I've ever felt in my life," he says. He wasn't thinking of hurting himself, but he needed a pick-me-up, a change.
He fortuitously landed a job at New Hope Services, a support center for people with intellectual disabilities in his hometown of Pittsburg, Kansas. The director asked him to start a Special Olympics program from scratch -- right up his alley. His dream was coming true, yet he still felt a void in his life. Something was missing -- until, one August night in 2008, he climbed into his car to stop Chevi Peters from killing himself.
Read the rest of the article by clicking on the link below: