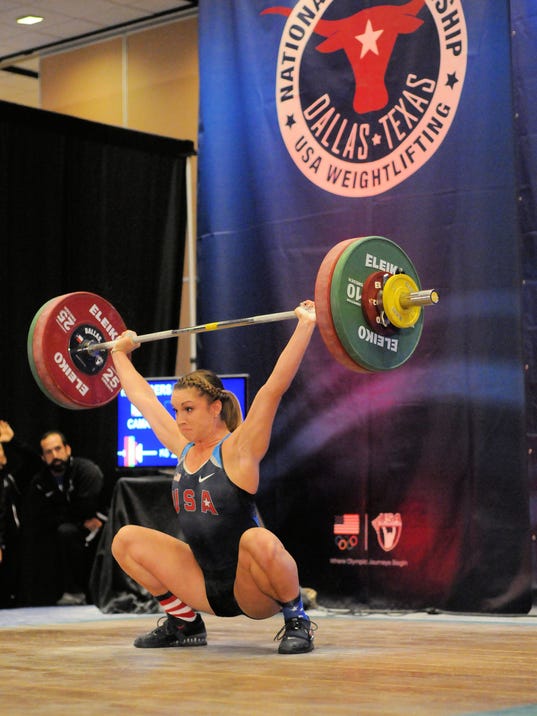 Mattie Rogers (Photo: Special to USA TODAY Sports, Bruce Klemens)
When Mattie Rogers wasn't seeing the results she wanted in weightlifting, she knew she had to let go of something. The former cheerleader and gymnast would have to give up a seemingly perfect body and put on weight to reach her goals.
The 20-year-old from Florida moved up from the 69 kilograms (152 pounds) weight class to 75 kg (165 pounds). She became stronger, and has improved her personal best to 202 kilograms (445 pounds) for the combined total of snatch and clean and jerk. Once she did it, Rogers found herself looking at her body differently.
"When you get to weightlifting, your body needs to look like what it needs to look like for you to perform at its best. You need to fuel it the right way. You need to take care of it, recover, train the right way to be able to perform at your best," Rogers said. "Whatever my body looks like is just a result of what it needs to look like for it to perform at its best."
On Black Friday, when much of the country will be focusing on holiday shopping, she will be competing at the International Weightlifting Federation World Championships in Houston. It's the first time a combined worlds, with both men and women competing, will take place on American soil. Three London Olympians, Holley Mangold and Sarah Robles on the women's side and Kendrick Farris for the men, will compete.
Click on the link below to read the rest of the article: